We take this opportunity to introduce ourselves as one the leading power transmission equipment dealers in Mumbai, operating since more than 40 years. Over the years we have been trusted with products of some of the leading power transmissions equipment manufacturing companies mentioned below. These products along with our services have created a winning formula over the years. We hope to supply you with the same products, our services and timely support and look forward to do business with you.
We have been made the best (Bonfiglioli Excellence Service Team) partner of Bonfiglioli in 2014. dealers and stockiest for :

All types of three phase motors

All types of LV three phase motors

LV motors, geared motors and gearboxes.

In-line helical, Worm, Bevel helical and Parallel shaft gearbox, with all type of three phase motors. Low backlash precision planetary gearbox.

Miniature Circuit Breakers, Molded Case Circuit Breakers, Residual Current Circuit Breakers, Air Circuit Breakers, Power Contactors, Auxiliary Contactors, Contactors For Capacitors, Overload Relays, Electronic Overload Relays, Combined Residual Current Devices, Miniature Circuit Breaker Devices, Residual Current Devices, Pushbuttons, Pilot Lights & Selector Switches & Distribution Boards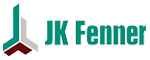 Power Transmission Accessories